The Great Lakes Energy Mobile Classroom made a visit to Blissfield Community School . Fourth Grade, Fifth Grade, Seven Grade, Eight Grade, Ninth Grade Science and the High School Physic Classes were able to tour the van. Alternative energies were demonstrated to our students. The Mobile Classroom visit was part of the grant the elementary received for a wind turbine and solar panel to help power the life lab.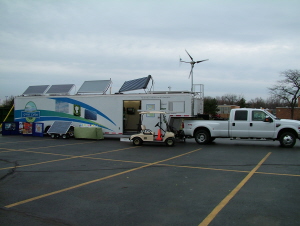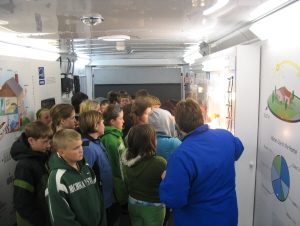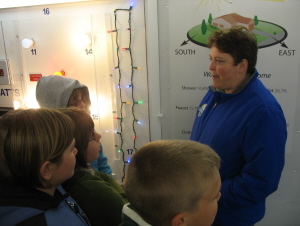 Chris Dunkel talks with my class about aternative energies.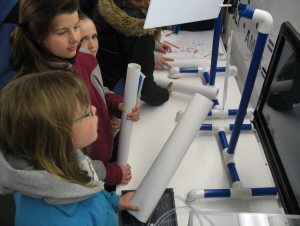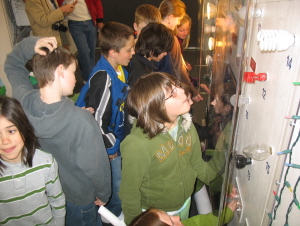 My students trying some of the activities in the mobile classroom.